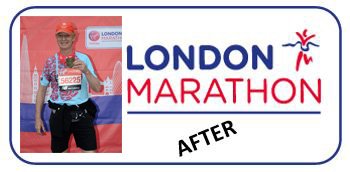 Most of you know by now that I have proved conclusively that couch potato to Marathon finish line CAN be achieved, from a reclining start, in a period of 6 months. But only just.
Last Saturday evening I caught the train down to London, waved off by my darling wife and youngest daughter at the station.
I was destined for a tiny hotel in Docklands – close enough to the Marathon start point for me to be sure that ...
Continue Reading →