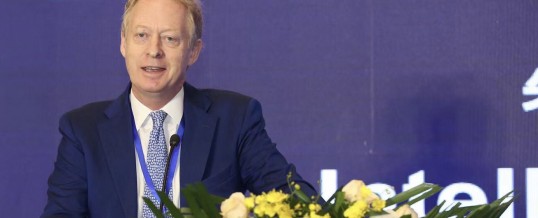 November 2019 is an important date for international science in Wuhan: it was the date when the UK-China Oncology Mission came to town, placing Wuhan firmly on the map as a key location for UK technology companies.
The mission was organised by the UK Department for International Trade with assistance from CBBC and Window-on-Wuhan – a program designed to raise awareness of Wuhan in the UK. Attendees included three key UK cancer institutions (The Christie Hospital, Royal Marsden Hospital and the giant cancer charity Cancer Research UK) plus a dozen UK healthcare technology companies bringing world leading technology to Wuhan.
So why did the Mission come to Wuhan in preference to other China locations?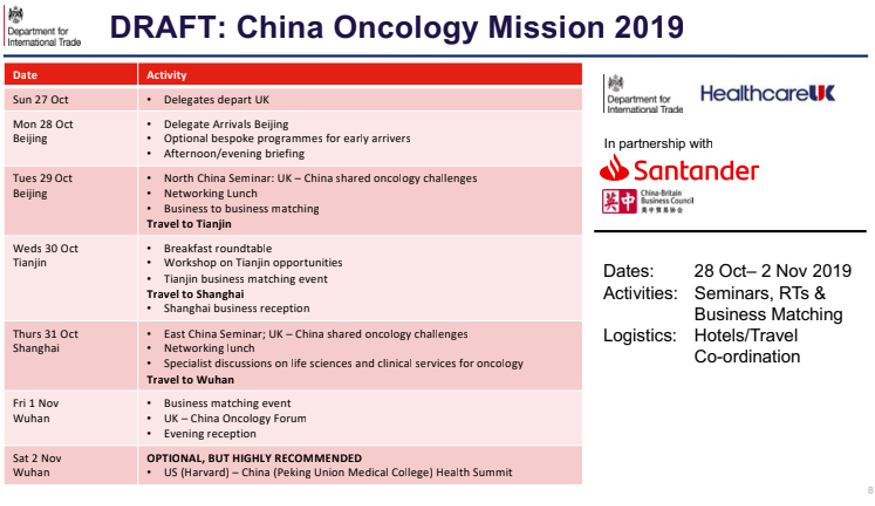 "Wuhan is something of a hidden gem," says Dr Simon Haworth, mission delegate and leader of the Window-on-Wuhan program "But Wuhan itself is larger than London, and located in a Province with a population almost identical to that of the UK as a whole. The business ecosystem is extraordinary with hundreds of healthcare, biotech, cleantech, agritech and EV companies. We were shown a vertical science park developed by Greenland Group in the centre of the city overlooking the river, and we met companies from the giant Wuhan Biolake science park – now boasting over 40,000 staff."
"We are all now following up on a successful visit," concludes Dr Haworth. "Now that we can fly direct to Wuhan from Heathrow and can see the depth of technology for ourselves, we can really start to link to Wuhan from the UK. I have a team now set up to help companies connect and we will be taking a further 5 delegations out to Wuhan over the next 12 months, driven by the power of the industry ecosystem and the breadth of support being provided by local government."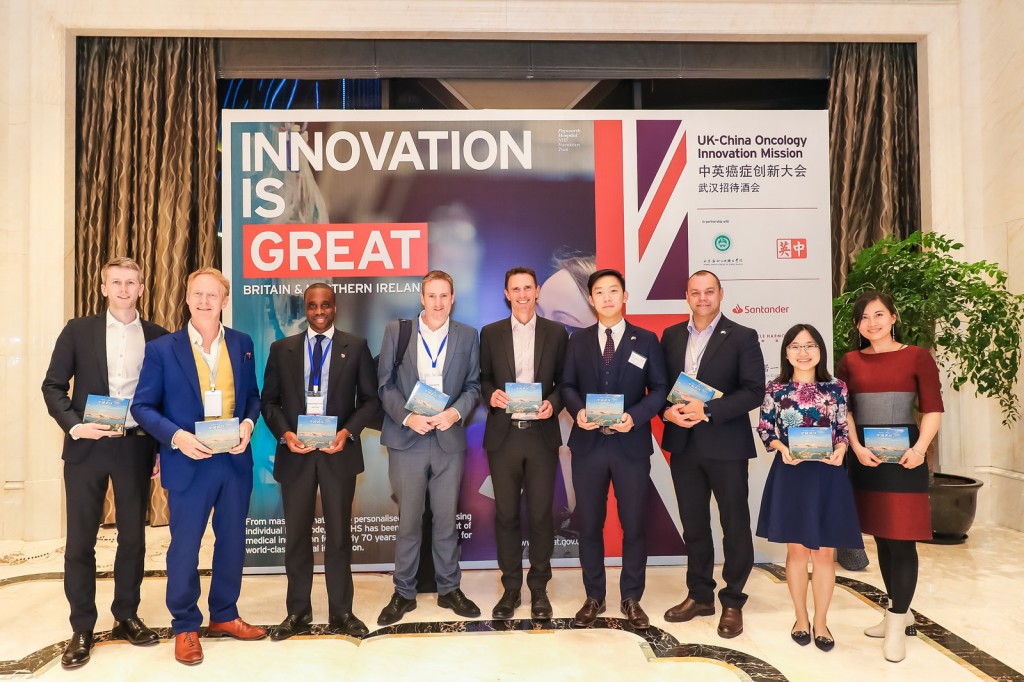 Wuhan visitors and local team including Chris Hay, British Consulate-General (Wuhan), Dr Simon Haworth, Michael Salako CRUK, Alastair Ring Royal Marsden hospital, Geoff Muckle Imagen Therapeutics and Lynzi Wang, Mediihealth