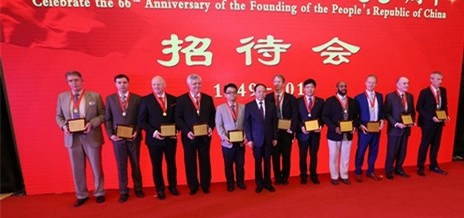 Illustration: the 2015 Yellow Crane Friendship Award winners, including Doctor Simon Haworth (3rd from right), presented by Wan Yong, the Mayor of Wuhan city (centre).
Dynasty Biotechnology and CompanDX are delighted to report that Dr Simon Haworth has been awarded the Yellow Crane Friendship Award in Wuhan, Hubei Province, China.
The award represents the highest honour that can be given to a non Chinese national in Wuhan and is awarded in recognition of an individual's contribution regarding investment and trade, ...
Continue Reading →